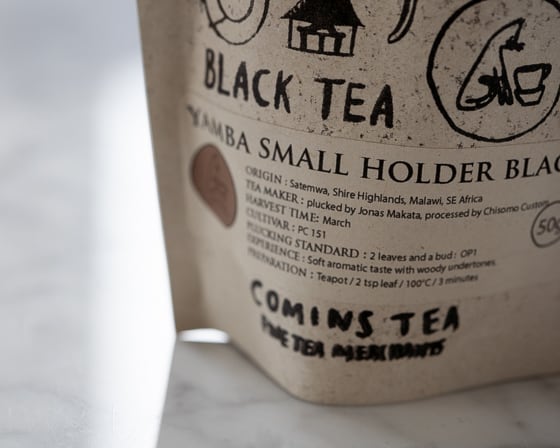 Tales of the Tea Trade is a wonderful set of insights into the tea business from Michelle and Rob, the owners of Comins Tea in Bath, UK. It is part the story of their love of tea, part the history of the world's tea regions, and part the story of the growers who make the tea.
There is almost too much to fit into one book. However, the authors manage to effectively weave their tale of first discovering tea, their own perspective on each country and region into a readable narrative. This helps it from becoming a list of countries that grow tea, or simply a set of interviews with their suppliers.
As someone who has a strong interest with tea, I found so many insights in each of the chapters. I've mostly focused on Chinese tea in my tea journey, and found the section on China a good overview. Where I got the most value was the other regions where I knew less about.
Given that the book includes stories and insights from "more than 50 global experts", I'll share a few quotes:
Rob and I met at University and got married in 2003. For years we existed happily side by side as one tea lover and one tea sceptic. That all changed on trip to Northern India when I persuaded Rob to venture up to Darjeeling to see the plantations. Here we had a chance meeting with Mr Rajah Banerjee, of the Makaibari Tea Estate, who took us on an unforgettable walk though his estate and offered us a personal tasting which completely changed Rob's perception of tea.
Direct from the farmers:
The effect of good soil is not just how the plant grows. 'The minerals help with antioxidants. If there is less mineral content, the tea will oxidize fast and go off quicker. An organic tea full of minerals will be able to keep fresher than one grown using chemical fertilizer.
The land is fertilized with the dung from our seven cows, and we sometimes place dung in cow horns which, when buried, creates a bacteria that you can spray. My belief is that after 4 years of following a pattern of farming you have reset a cycle. Keeping environmental harmony is the most important factor in long-term organic farming.
'With a labour shortage, it becomes difficult to maintain tea gardens and there is a risk of people just leaving the garden unattended and eventually selling it to real estate, resorts or vegetable growers,' he explained. 'Many of the younger generation go to the cities to study and settle down there. This breaks the family farming continuity and eventually the garden gets sold.'
Lots of details about tea regions, from Sri Lanka:
It has been said that Nuwara Eliya, at 1,900 metres above sea level, is to Ceylon tea what champagne is to French wine. Brewed light, it makes for a very smooth cup of tea that can also be iced for a refreshing difference.
To Africa:
What you may not know as you read this is just how important Malawian tea is to your daily cup of tea, because Malawian tea is a key origin in many British blends. Known to blenders for its brisk flavour and quick colouring, Malawian tea gives a reddish tone to your cup and is ideal for drinking with milk – you would certainly notice if it was taken out! The lack of transparency in cheaper commodity teas means most of us are ignorant of the contribution of Malawian tea and tea growers to our daily tea break, but people may be aware of the work that organizations like Fairtrade have been doing to try and secure a better future for growers here, and more widely in Africa.
As well as some experiments in processing and other innovations trialed by the growers and producers:
'Nowadays we are also making Satemwa Dark Tea, for which we start with green, light, semi-oxidized tea before we pile-ferment the tea for 3–4 weeks at a constant temperature in a dark and humid place. We use a specific fungus to keep quality and taste stable before stopping the process with a minimum of 3 drying cycles. Experimentation will continue as we learn more about this type of tea.'
Regional pottery and tea ware:
Today, there are six main 'schools' of pottery dotted around Japan, based around major kilns that developed thanks to a region's particular character of clay. These are Bizen (located in Okayama), Echizen (Fukui), Seto (Aichi), Shigaraki (Shiga), Tamba (Hyogo) and Tokoname (Aichi). Of course, thousands of other ancient kilns have existed over time, but these six are still in existence and have historically been considered the most significant as the birthplaces of important design traditions. They are often described as the 'six old kilns'.
And a section on health:
The part of the tea plant used is also important. A tea made from leaf buds and tips has more caffeine than one using just leaf only. Young leaf buds have the highest concentration, as this is the part that needs most protection from insects. The higher the plucking standard, the higher the caffeine.
For the review, I used my Kindle, so I don't have a picture of the book itself. After reading through, I ended up buying a bunch of teas I hadn't tried before from Comins (one pictured at the start).