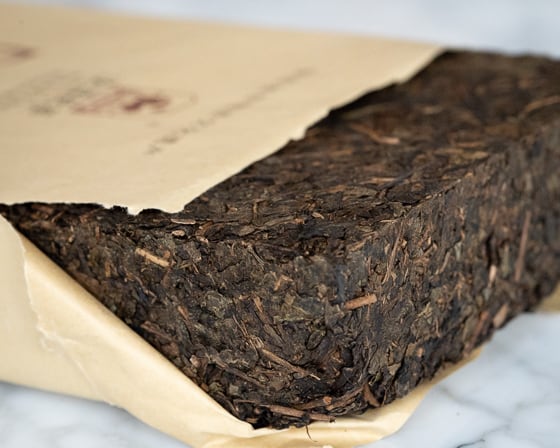 This brick tea gifted to me by a friend who knew I love tea, but had no idea what this was. It was given to them from extended family with a China connection. Aside from knowing it to be a brick tea, I knew very little about it either.
The first step was to search based on the limited amount of Pinyin on the packaging. It turns out that I'd previously been looking at trying to source tea from JingWei Fu, but hadn't landed on the best way to buy or which brick(s) to choose.
Jing Wei Fu tea is produced in Shaanxi, Xianyang, which is just near Xi'an. It is claimed that Fu, or brick tea, was invented in Shaanxi province in 1368 (Ming Dynasty) by the Xianyang people. Given the prevalence of brick tea in a number of locations, I suspect this is a hard fact to verify. I have also heard Hunan, Anhua referred to as the birth place of brick tea, and there is a long history of brick tea in Sichuan too.
If anyone has a lead on a good resource on the history of brick tea, please let me know!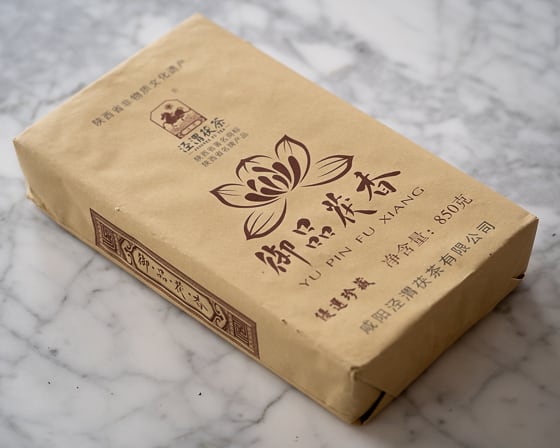 This particular tea is the 2016 Yu Pin Fu Xiang, and it is a very tasty brick tea. The compression is reasonably tight, but also easy enough to break into. The tea brews up with a hint of earthiness, and a smooth medium texture. After drinking, there is a noticable returning sweetness (huigan).
Reasonably good longevity. At around ten steeps, has started to slow down a lot and requires longer brewing times. Comes up clean and crisper with a hint of minerals.
If you're looking to try JingWei Fu tea, their US site may help (Chinese here) or Yunnan Sourcing has some available, as does ChaWang.